Because we consider that breakfast should be a real moment of pleasure, we pay a particular attention to it. Thus you will enjoy the freshest products cooked mostly the homemade way. Bread, French pastries, jam, cakes, milk products, fruits….you will have the choice !!! You will be able to sit at the dining room spacious table or outside if the weather allows it ! Breakfast is included in the price of our guest-rooms.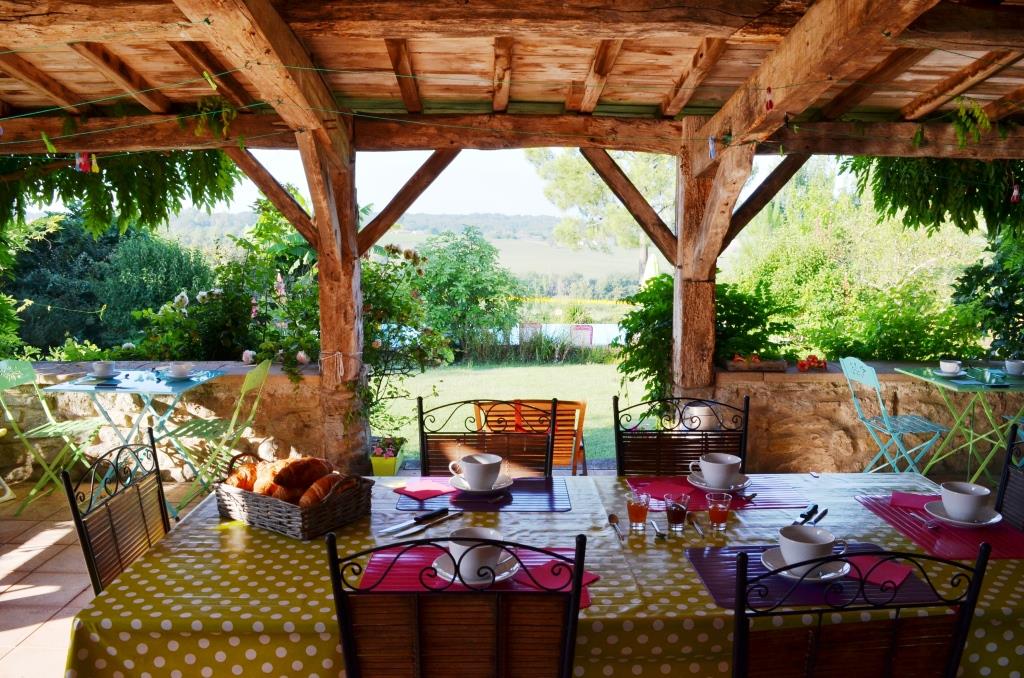 The "table d'hôtes" is a concept different than in a restaurant. It provides a unique menu, shared by all the guests gathering around the same table. In this way, it enables you to taste home-made dishes while meeting up new people in a friendly exchange. The guest table is occasionally offered, and must be booked 48 hours ahead to the latest. Prices vary from 20 to 30 euros depending on the meal.


Please contact us for any information or special request. Make sure to warn us in case of a food allergy. Meals are to be served either in the spacious dining room or outside.